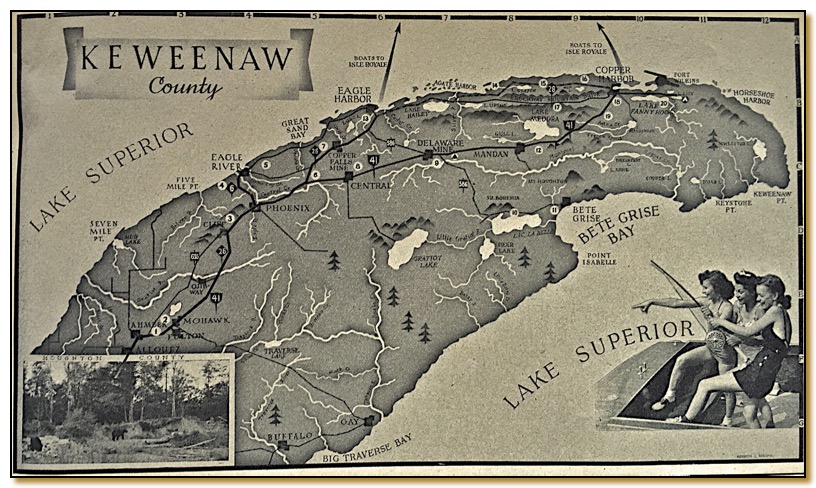 The Eagle Harbor General Store Museum is located in Eagle Harbor, Michigan which is almost on the top of the Keweenaw Peninsula, a rocky finger that sticks out into Lake Superior from the Upper Peninsula of Michigan.

Far from any interstate highway, it can be reached by US 41 which starts in Miami, Florida and ends at the last town on the Keweenaw Peninsula, Copper Harbor. About 14 miles before you reach the end of US41 take a left in on M23 towards Eagle River, pass through Eagle River, and continue to enjoy the spectacular views of the largest body of fresh water in the world until you arrive in Eagle Harbor.
The Eagle Harbor General Store Museum is on your left once you enter town.

If you prefer, flights are available to Houghton County Airport (CMX) by way of United Airlines usually two times daily from Chicago.

If you are lucky.

The Eagle Harbor General Store Museum
(Social Aid and Pleasure Club)
181 W. North,
Eagle Harbor, MI 49950

Instagram:
@eagleharborgeneralstoremuseum

906-231-7442

Updates and more events and hours will be posted on our Facebook page and Instagram.

(Membership helps!)

It is never open in the winter.

You can also rent the Eagle Harbor Social Aid and Pleasure Club for your private event.
Please contact us by e-mail for details.