WHO DAT came BACK!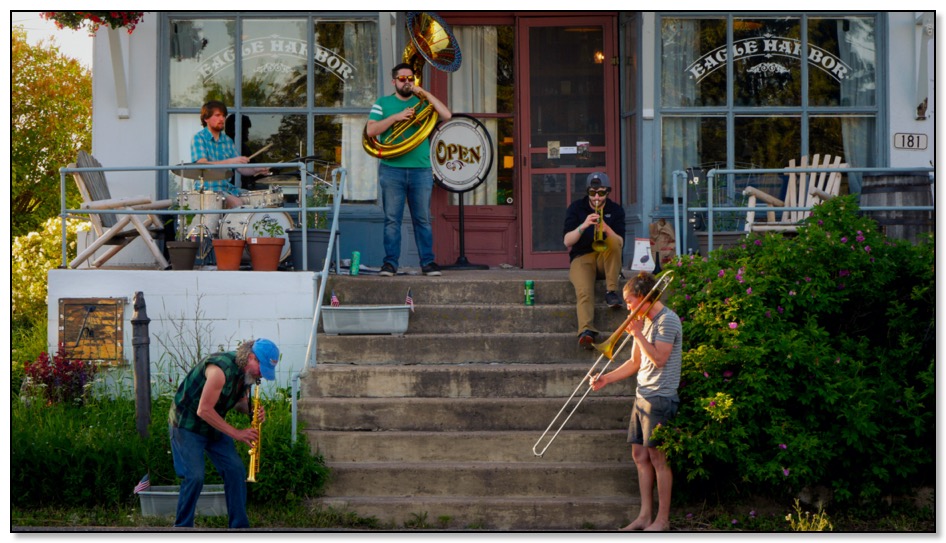 The Who Dat Second Line Brass Band returned to Eagle Harbor
to play on the porch steps and help everybody dance in Eagle Harbor.
Come join us to help kick off the programming
for this summer at the Social Aid & Pleasure Club.

This event was on July 6th, 2018


Short video of last years event: https://vimeo.com/274148512


DISPLAY

Cynthia Cote / Kai Orion / Team Raymond - Stevens

Two artists and one family collective re-install the General Store shelves and display cases with found objects from their own collections and travels.

Show is up all summer for viewing.

Gallery Party for this show is during the Eagle Harbor Art Fair Saturday August 11th, 2018

12- 5 pm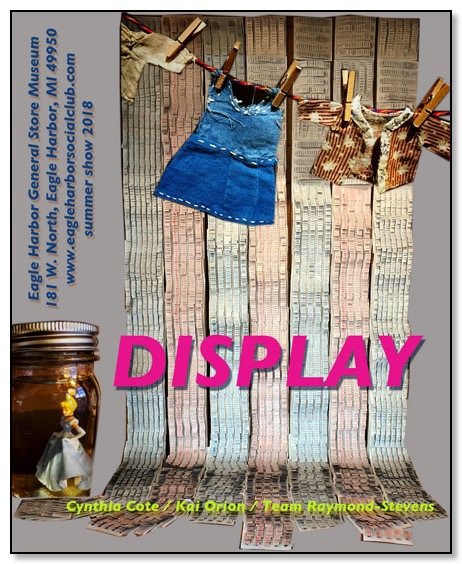 Also performing on the steps of the Social Club
during the Eagle Harbor Art Fair on

August 11, 2018 at Noon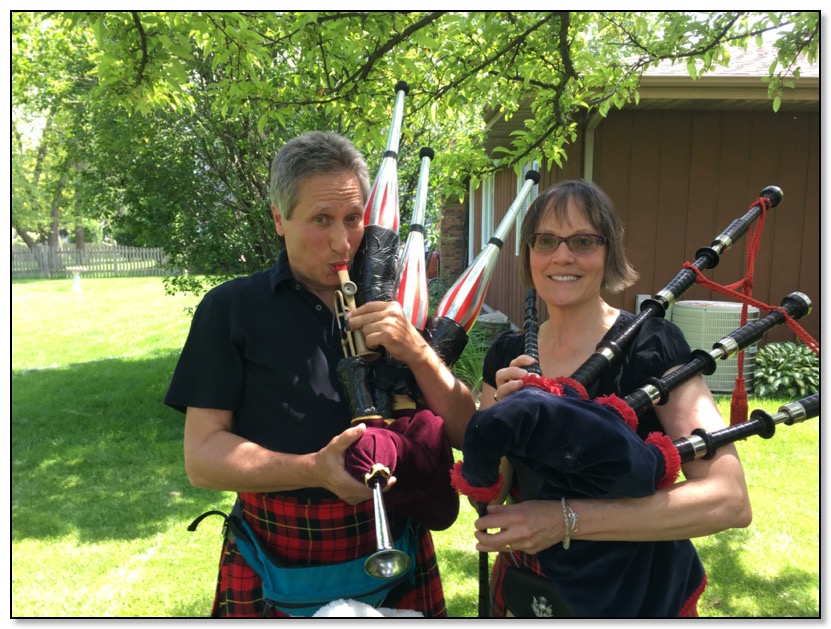 "Doug the Jug"
and his bagpipe playing wife Marilyn

performed a humorous juggling extravaganza for children and adults of all ages. Whether juggling three flying monkeys, five colorful rings, or three small children, you never know what astonishing feat Doug will attempt next! Audience members will find themselves singing-a-long to "Take Me Out To the Ball Game" as he juggles a baseball, goofy bat and glove, or up on stage balancing spinning plates. His performances are family oriented and include choreographed juggling, a touch of magic and lots of audience participation.

Draw the Objects

This event is happening AT THE STORE
8/4/17 @ 10 AM.
Cynthia Cote (from the Copper Country Art Center in Hancock) is coming to EAGLE HARBOR
to lead a group drawing their favorite objects in the Store, (with a little assistance from Liz Ward).
Come join us for some sketching fun.
No talent necessary!